Here you'll find photos and biographies of all our talented Thanet Hairdressers so you can get to know us a little better.
We all love hairdressing, and have a passionate commitment to make all our clients look and feel fabulous!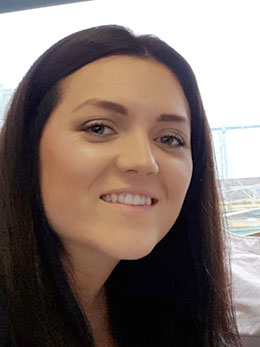 Shanice – Salon Director
It gives me great pleasure to be able to provide you with your next designer, choosing from my amazing team of stylists in Thanet! It is my mission to ensure that every client receives the very best value for money while getting an extraordinary service allowing you to walk out of our Broadstairs salon feeling like a new person.
I love to transform client's hair through the art of cutting hair or adding hair by applying extensions. Seeing client's walk out my door with more confidence than when they arrived because their hair has been given a new life is such a fabulous feeling. I am delighted to say I have now got my baby girl who deservingly takes up most of my time and gives a whole new meaning to the word love, but I am still working full time on the marketing and developing of the salon and the team but continuing to do what I love 'giving my client's their confidence' 2 – 3 days a week.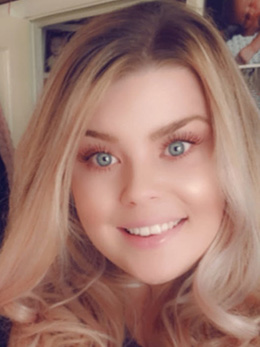 Siobhan – Graduate Stylist
Hello Siobhan here, I am a graduate hair stylist here at Stylish Locks, a career I always knew I wanted to have. So as soon as I could I got myself an apprenticeship in a salon where I completed my level 2 and 3 hairdressing qualifications after 4 years of training.
I worked with Shanice before I took about 2 years out to have and bring up my son, so I was delighted when she asked me if I would like to come and work for her when she opened her salon Stylish Locks. I absolutely love being back in the salon with the amazing team that is building. I am currently working 2-3 days a week to kick start my career again but I am looking forward to being back full time once my son is a little bit older.
One of my favourite parts of hairdressing is colouring client's hair and I am training to become a balayage specialist. I just love the versatility of balayage and that no two will look alike.
Another aspect of hairdressing I love doing is occasion hair. Making women feel glamorous for their parties and weddings, so a goal of mine after a few more years experience is to become a specialist in hair ups too.
I love keeping up to date with the latest trends, so in my spare time I am always watching video's from the world's top stylists learning new techniques to bring to the salon.